CARS.COM — Kia's booth at the 2017 Specialty Equipment Market Association Show will offer two modified versions of the new Stinger GT and one of the Cadenza sedan — as well as a chance to test your resistance to motion sickness alongside a professional Formula Drift driver in a drifting demonstration.
In addition to the ride-alongs, folks at the show will also have the chance to take the Stinger GT out on an autocross course themselves to see if they are as impressed as Cars.com reviewer Joe Wiesenfelder was with its handling and performance.
Customization shop West Coast Customs provided two of the vehicles on display for Kia: the Special Kia Stinger GT Wide Body and the Special Kia Cadenza Obsidian. The third and final show car, the Stinger GT Federation, is more of a collaboration — it pulls parts from various manufacturers to show how a Stinger GT could be modified on your own.
Check out images of all three vehicles below:
Special Kia Stinger GT Wide Body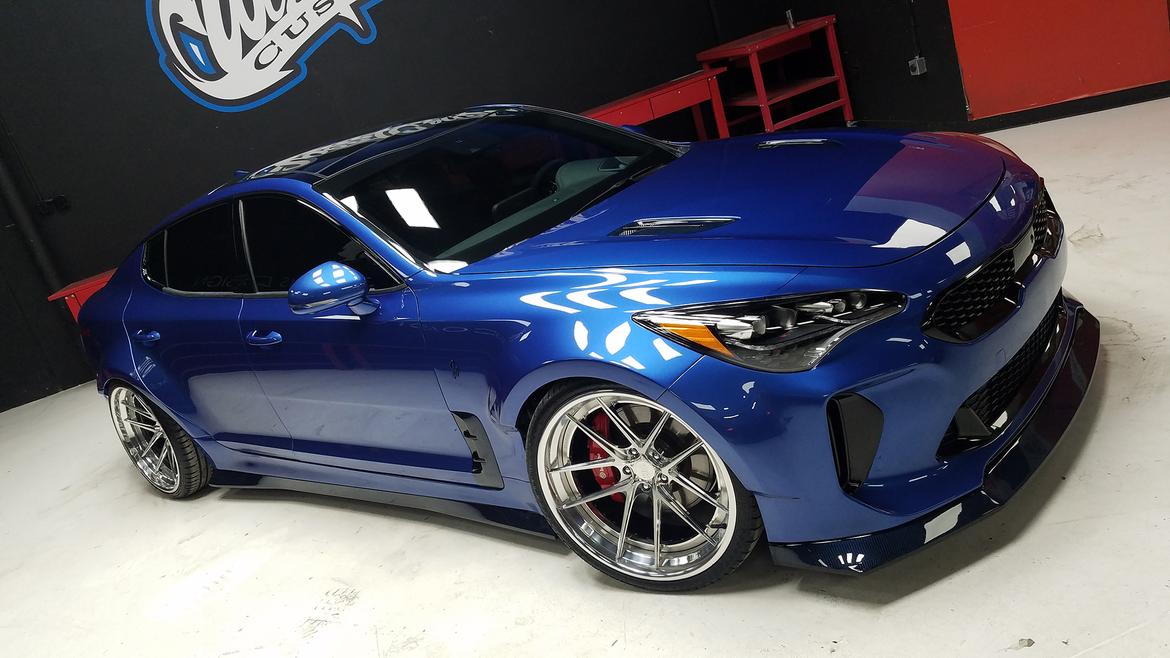 Stinger GT Federation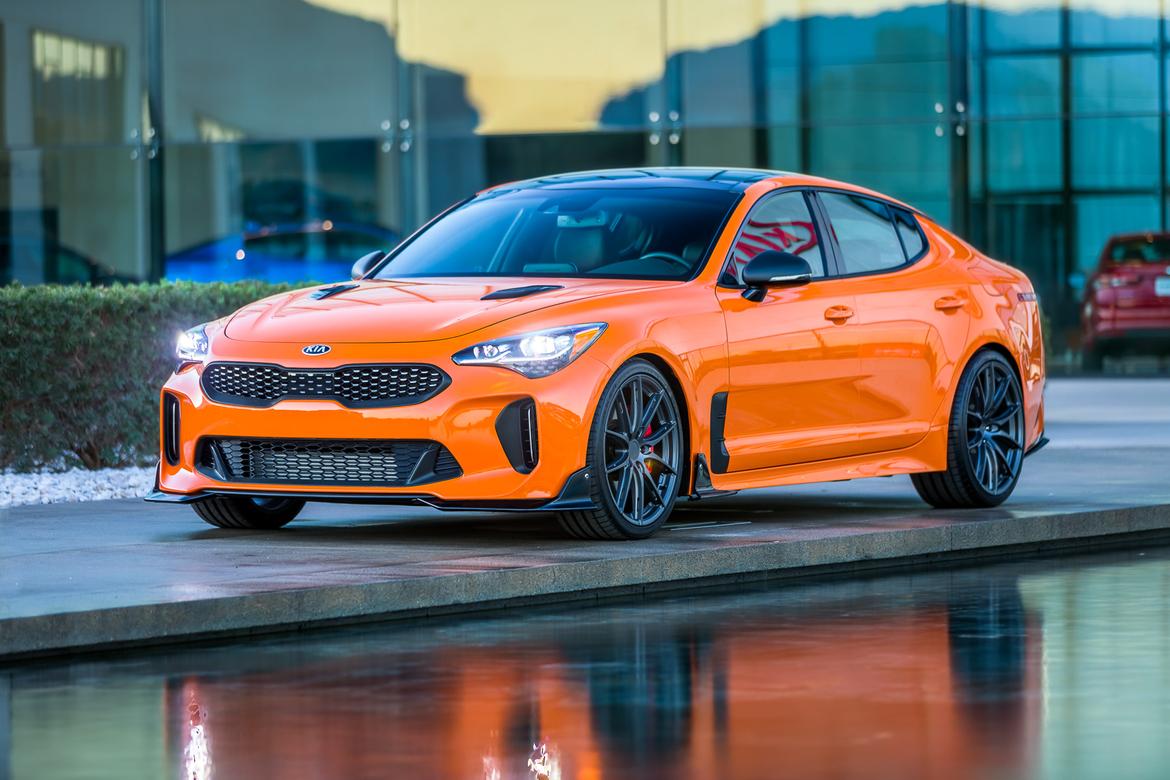 Special Kia Cadenza Obsidian